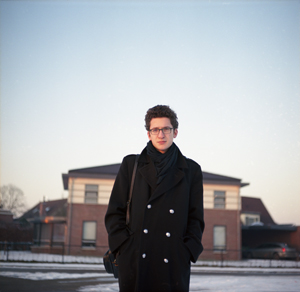 Hi! I'm Rob. I'm a designer and photographer. I focus on type design, typography and user interaction, but am also regularly found behind the lens. This blog is the fruit of that last hobby.
This website has a very clear starting point. Photos are posted in a roughly chronologic way, but rolls of film have a tendency to be developed at irregular intervals and with a seriously chaotic pattern. All that's certain is, they were taken by me and usually from the past six months before posting.
Contact me for more information, like if you want to buy a print or just say hi: rob at rbmntjs.nl
Outbound? Go here
I have a Flickr account. Sometimes I write on one of my weblogs. My musical activity is tracked by last.fm. This site is powered by the excellent Habari.
Questions and remarks
Remark: Oh my gosh Rob, this image is too big for my screen.
Response: Right click, open image in new tab. It should resize for you.
Remark: There's only one image.
Response: No there isn't. Look for navigation. It's there.